Year 3/4 Homework and Home Learning at Branston Junior Academy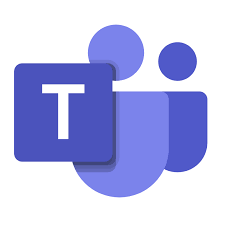 At Branston Junior Academy, we use Microsoft Teams as a platform for our remote learning provision where and when necessary; this was especially the case during the lockdowns caused by Covid-19.
All pupils at the school have been provided with a login (this being their email address and password) to access relevant Teams. How to access Teams is explained in the following link:
Microsoft Teams for Families - BranstonJunior (branstonjunioracademy.co.uk)
The Teams that your child can access includes: a class Team and a Computing subject specific Team. Through these teams, children will be able to access all of their assignments, meet with their teacher and fellow pupils (if necessary) and also post messages on the class wall about the learning. As of November 2023, Mr. Pyburn still regularly uses Teams in his computing lessons with all children as he believes that accessing and using remote learning develops core and vital skills that are called upon as your child reaches, and joins, secondary education.
We are also commited in our support for you in ensuring that your child feels safe online when accessing the internet and using connected technologies. Please feel free to look through our guidance for parents; this can be found at: BJA E-Safety
This advice and guidance and are likely to be updated so please check back regularly.
Please see below for any posts that are current and can support your child in their learning.
Page 1 -
showing articles 1 to 1 of 1
Lyrics for Our Christmas Show
It's almost that time of year again!
Please find attached the lyrics to our Christmas Show. We really appreciate you helping your child learn their lines and song lyrics and look forward to seeing you at one of our performances in December.
Many thanks,
Mr. Simpson
Galleries
Page 1 -
showing articles 1 to 1 of 1