Check out some of our Topic work and artwork from learning about the Aztecs in our most recent topic 'Chocolate!'.
We had a fantastic time meeting the famous illustrator Nick Sharratt! He taught us how to draw some of his characters and answered some of our questions, we learnt so much about him.
On Thursday 8th October Mars class took part in a virtual harvest festival with the Year 2's at Branston Infants. We spoke about what harvest is about, shared some harvest artwork, performed some harvest acrostic poems and finished with some prayers we had written. Take a look at some of our work below.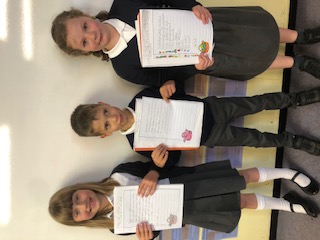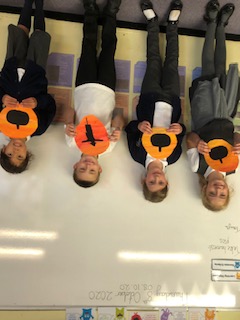 Our topic this term is Under the Sea. In art we have been learning about primary colours and how we can mix primary colours to create secondary colours. We have also been exploring some other painting techniques.
Here, we created a background using blue paint and mixing it with white to make it lighter as it gets towards the top (top of the ocean). We then left it to try and made a stencil of an under the sea creature to create the silhouette. We drew around the stencil and carefully painted it using black paint. We were very careful around the edges!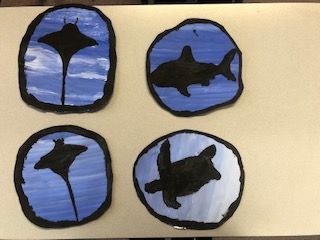 At the start of this term, our Year 3's designed their own rock. We then had a Cairn Cermony with Mrs Shaw and placed down our rocks, whilst looking at all the other rocks put down by our students.