Homework
At Branston Junior Academy we feel very passionately about our motto "Learning is a habit for life."
We believe it is important to encourage pupils to take responsibility for their own learning as well as inspiring them to extend their learning and explore their own interests linked to in-school learning.
Each child gets issued with a Planner.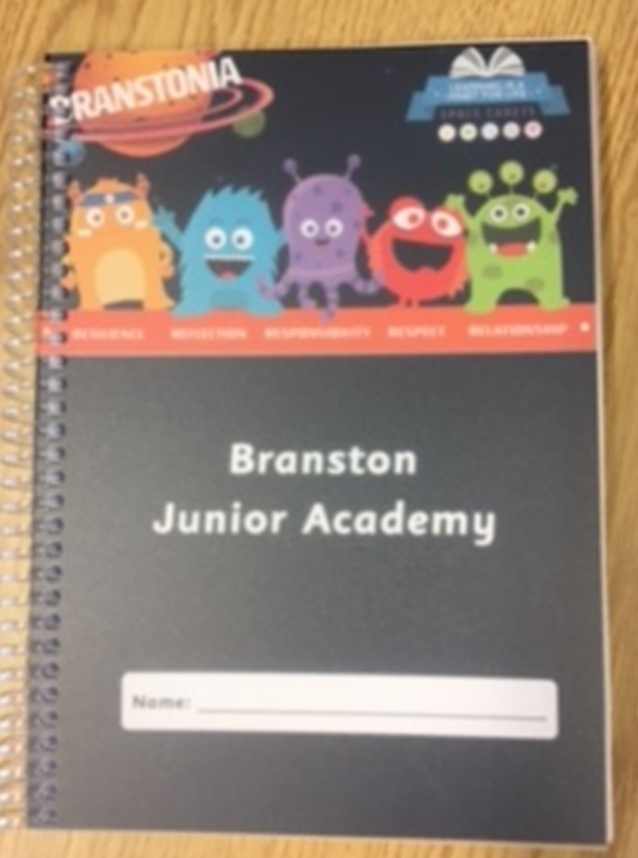 This planner is designed to minimise the number of resources they need in school, and replaces reading records, homework books and diaries, the planner is also used as a record of children's excellent behaviour and effort as it is used to record their merit stamps. If your child loses their planner there is a charge of £5 to replace it.
The planner is also used as a way to store school letters - they are folded and put in planners to help to ensure parents receive them. It can also be used as a channel of communication if you wish to put notes in it for the teacher to see (such as injuries to excuse them from PE, or emotional needs which we should be aware of etc.)
The planner should be in school every day and should come home each evening. The purpose of the planner is to encourage children to take responsibility for their own learning and self-organisation.
If children are required to work remotely from home, we use Teams as a plaform to provide online learning. Click here to view information of our remote education provision.