Please keep an eye on this page for news of events in and around Lincoln that may be of interest to you.
Many events are free at the moment as they are being held virtually.
Please see the link below if you are interested in attending this free virtual session. You will need to book in quickly as spaces for the morning have already been filled.
https://www.eventbrite.co.uk/e/exploring-autism-and-social-communication-differences-parentscarers-tickets-143063790649
Gain a better understanding and awareness of Autism and social communication differences and how it affects individuals.

www.eventbrite.co.uk
Scroll down the page for local events.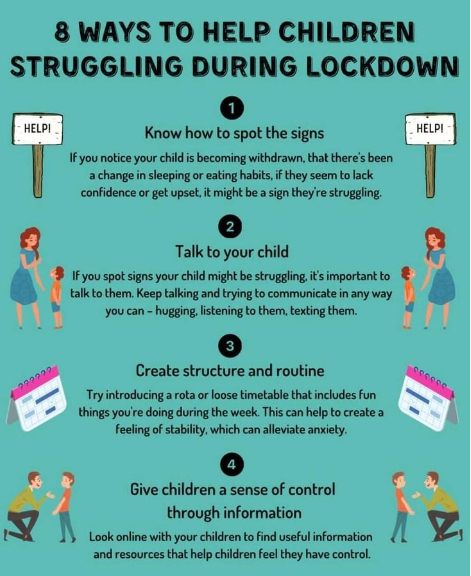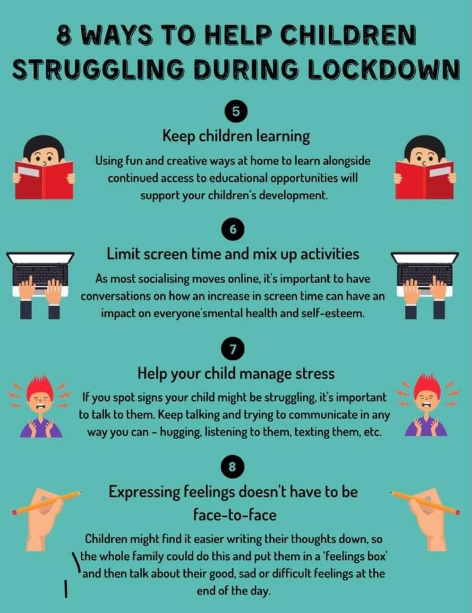 Sleep Clinic
We all know how vitally important a good night's sleep is, yet often this is very hard to achieve. Please click the link for details of 'Sleep Well, Lincolnshire' and to book tickets:
Sleep Well, Lincolnshire Tickets, Fri 19 Mar 2021 at 10:00 | Eventbrite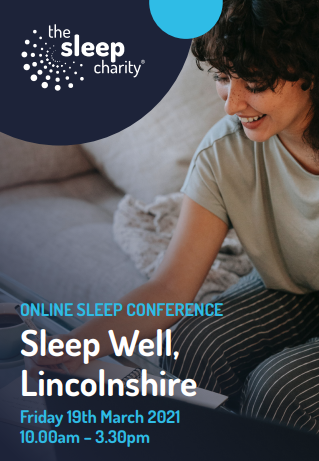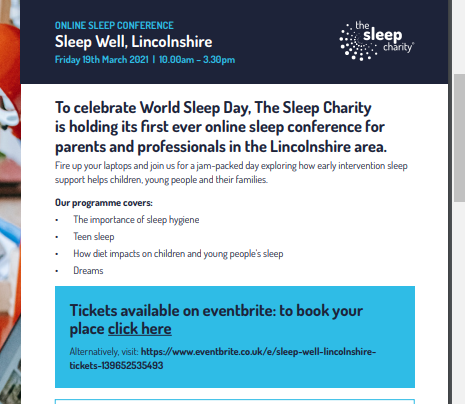 Lincolnshire County Council have produced a useful reference document to support families during lockdown:
This link is for some useful resources around children's mental health which is so important over this lockdown: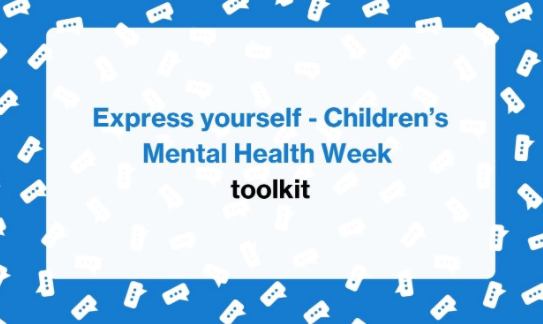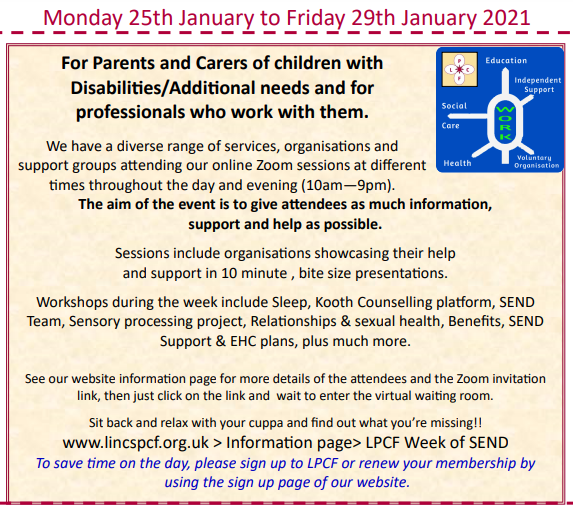 You can click this link for more information about the event and how to book.
https://www.lincspcf.org.uk/P_Info_WeekofSEND.php
Here are some useful posters about managing anxiety. These are especially pertinent now with the country going into a second lockdown.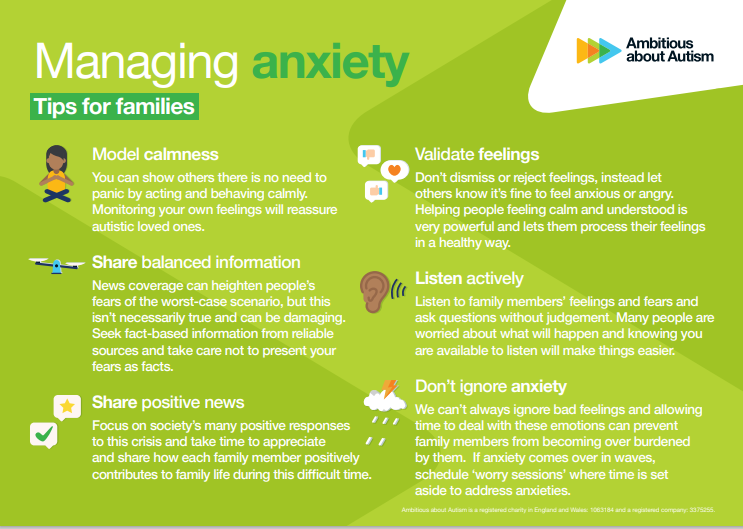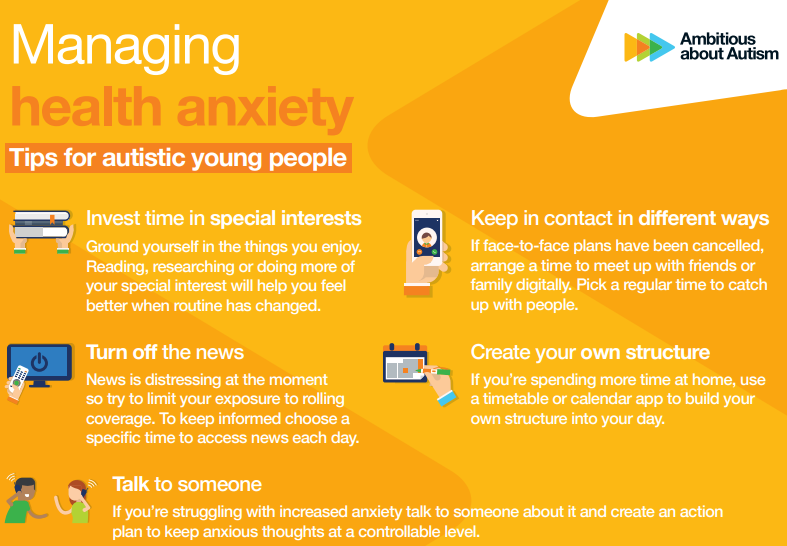 The 22nd Lincoln Annual Autism Conference commences the week beginning Monday 16th November,
with the last talk finishing on Friday 20th November. The Guest Speakers are as follows:
There are more events coming up soon from LPCF!