Please keep an eye on this page for news of events in and around Lincoln that may be of interest to you.
Many events are free at the moment as they are being held virtually.
WORKING TOGETHER TEAM WORKSHOP: 5th October 9.30 to 11.30
SOCIAL AND COMMUNICATION DIFFERENCES AND WHAT THIS MEANS FOR MY CHILD AND ME
What are Social Communication differences?
What might this mean for my child, me and our family? (behaviours, responses/reactions)
Identifying my child's strengths and areas of development
Exploring an 'approach' to parenting, caring and supporting those 'next-steps'
Please click on the following link to see the poster with details on how to book onto this information virtual course.
PREPARE NOT SCARE - TRANSITION WORKSHOPS FOR YEAR 5 AND 6: 2nd November 9.30 to 11.30
This is an information session led by The Working Together Team exploring how to see the 'right' secondary school for your child and to navigate the process.
Please click the following link for details about how to book a place.
FAMILY LEARNING COURSES - JUNE 2021 at BJA
We are pleased to announce that we will be hosting some family learning events here at BJA. These FREE workshops will cover:
Healthy Treats - June 16th NOTE: Now changed to 'Drop-in coffee morning, 9.10 to 10.30'
Family Fun Outdoors - June 23rd
Due to Covid-19, the places will be limited.

CLICK ON THIS LINK TO BOOK YOUR PLACE

Please click on the links attached to the posters detailing further information. Also watch out for the posters being displayed outside the school on the noticeboard.
HOW TO STAY POSITIVE POST LOCKDOWN
Lincolnshire Parent Carer Forum are offering a Zoom event on June 10th exploring 'How to stay positive'.
Please click here for more details about the event and how to join (free) LPCF.
VIRTUAL TRANSITION WORKSHOPS
Two virtual transition workshops are being held for parents and carers of Year 5 and Year 6 children with SEND.
These will be held on Tuesday 8th June and Monday 14th June.

Please click on this link to find out more about Dyslexia Outreach's online, informal workshop where you can ask questions and get tips and advice from specialists on how best to support your child's transfer to secondary school.
Alternatively, you can email Helen.Lane@lincolnshire.gov.uk to register your interest.
If you are unable to attend a workshop but would like some advice about your child's learning or transition, you can contact the Dyslexia Outreach Team directly:
Helen.Lane@lincolnshire,gov,uk
Odette.Reed@lincolnshire.gov.uk
TIME TO TALK SESSIONS (Lincolnshire Parent Carer Forum)
LCPF understand that finding the right information and support can be hard, so they are here to listen and help.
Need a listening ear? Got a little question you want to ask?

Not clear about something or perhaps you just want to share your thoughts with someone with experience of parenting a children with a Disability or Special Educational Need.

Join LPCF for these short meet ups for a quick chat to touch base. No need to book - just be first in the waiting room as places are limited For Zoom meeting links please see the events page of our website.
Please follow this link for more information on how to access these sessions.
If you would like to join the Linclnshire Parent Carer Forum, please follow this link for an application form and more details about the group.
https://www.mentallyhealthyschools.org.uk/resources/express-yourself-children-s-mental-health-week-toolkit/#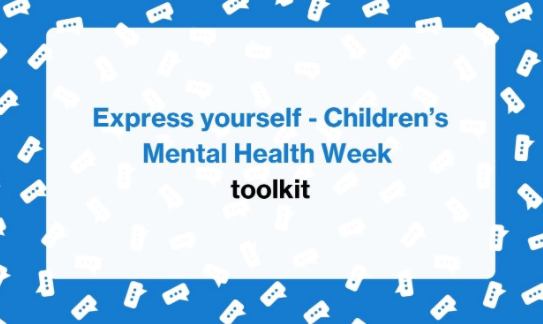 Here are some useful posters about managing anxiety.